Whether an unexpected turn of events prevents you from providing child support or spousal support — or you are a single parent whose former spouse has shirked their support responsibilities — You will likely be seeking orlando family law attorney advice on the matter.
For those who are doing without the alimony or child support they need or for others who are being denied the
parenting time they are entitled to, I can help.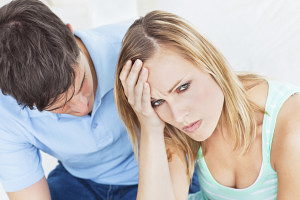 A post-decree modification may be necessary to allow for changing economic or health conditions. Perhaps a modification has been agreed to, but compliance has not been forthcoming.
Regardless of your situation, I work hard toward justice for your unique situation. My goal is to strive for mutual cooperation on all provisions of a divorce settlement agreement.
If you have waited long enough for your ex-spouse to fulfill settlement obligations, call my office. I will pursue your goals in negotiation or litigation, effectively and efficiently.
Related Content: Domestic Violence Attorney
"Contempt" usually involves money, and a court order to a former spouse to force them to pay support. Enforcement of that order will work against a parent who fails to comply with support guidelines, or repeatedly denies child visitation time to an ex-spouse.
Any willful, consistent disregard of a divorce decree can be grounds for a motion seeking enforcement of an order. The other party can be held in contempt by a court, and risk harsh punishments. A contempt charge for non-payment is serious business. If you are still waiting for the alimony or child support you deserve, take action now.