Effective Altamonte Springs Divorce Attorney
Divorce is stressful enough, and there's no need to make the process more frustrating. However, if you don't choose the right divorce attorney or law firm, there's a risk that you won't get the care and attention you deserve.
It's important that you choose the right family law attorney in Altamonte Springs FL, as the outcome of your divorce will be significantly impacted by who you choose to represent you. You want to feel confident in your choice and not feel like you're being used as an inexperienced lawyer's test case. With 14 years of experience in family law, I am your best choice of divorce attorney and legal representation.
A Stellar Reputation
With years of experience as a divorce attorney, my reputation precedes me. I have represented numerous families fighting for their rights, and I take great care to ensure my clients feel safe and supported along the way.
Action-focused and determined, my goal is to make sure you get the best outcome possible. I'll fight hard for your rights and won't rest until your divorce is settled in a fair manner. No matter what issues you face when going up against your spouse, I will be there to fight for you as your experienced divorce attorney.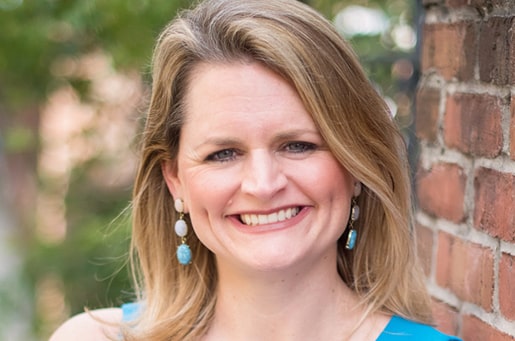 Divorce Cases I Help With
Divorces can be smooth sailing or complicated. As a professional in the industry, I am always prepared for issues that may arise or battles that will need to be fought.
There can be many issues that need to be dealt with during a divorce, but I can tackle them with you. I provide professional expertise and advice for all types of divorce in Central Florida:
Contested and Uncontested Divorce
Pre and Post-Nuptial Agreements
No matter what problems you encounter, I'll be there to help smooth things over and make sure you get a fair end of the deal. While each issue has its own unique difficulties, I have the necessary professional experience to handle each case and create the best possible solution.
Whether you need help mediating an uncontested divorce or you're hoping to create an in-depth child custody plan to present to a judge, I am always on your side. I'll help you take care of things from start to finish.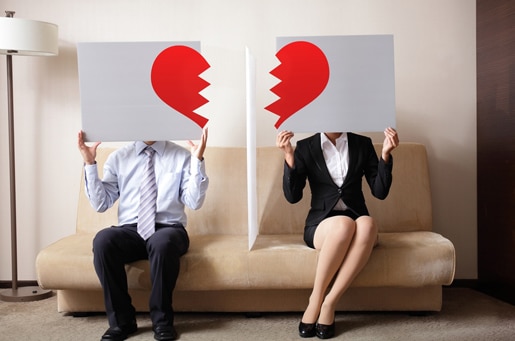 Divorce Requirements in Florida

Many people don't realize this, but there are certain requirements you must meet to file for a certain type of divorce. Not everyone is eligible for an uncontested divorce, even if you and your spouse can amicably split all your assets and marital property. Additionally, you'll need to meet residency requirements. To file in the state of Florida, for example, at least one spouse must have lived in the state for the past six months or longer.
Additionally, Florida is a no fault divorce state, so there is no need to be a reason for the divorce aside from declaring that the marriage is irretrievably broken. This is called a no-fault divorce. With a no-fault divorce, certain aspects or events that may have led to the divorce aren't taken into account when permitting the divorce. These things may, however, be kept in mind if the court gets involved in dividing assets and arranging for child care.
Contested and Uncontested Divorce

When filing for divorce, you can file for either a contested or an uncontested divorce. Uncontested divorces are the simplest, but they have strict eligibility requirements that both spouses must follow. In either case, at least one spouse must have been living in Florida for the past six months or more.
To file an uncontested divorce, both spouses must be in complete agreement on the division of debt, property, and assets. If there are children involved, the spouses must agree on custody, create a custody plan, or arrange for any child support payments without the help of the court. It is possible to involve an attorney and work with mediation services for an uncontested divorce, but a judge will not be involved in the decision-making process.
If you cannot agree on every aspect of the divorce, then you will need to file for a contested divorce. In this case, you will need an attorney, and the court will be involved in deciding on property division and childcare arrangements.
Many spouses looking to divorce prefer uncontested divorces, but not everyone can file for one. If you are eligible for an uncontested divorce, then it's highly recommended that you do so. Uncontested divorces will result in the least amount of stress and strain on you and your family. Additionally, uncontested divorces will move along quicker and save you money. Even if you consult with an attorney or use mediation services, you won't have to pay for lengthy court hearings.
Child Custody

Determining child custody and creating a child care plan can be stressful and emotional. Both parents are likely to want to spend as much time with their children as possible, but with a divorce, you and your spouse will need to split the time.
When deciding on child custody, there are certain factors that will come into play. How close do the parents live? How old is the child? What is the child's relationship with each parent? What does each parent plan to do after the divorce? All of these questions will come up when planning for child custody, so it's important to have a clear answer.
If you're filing for an uncontested divorce, an experienced attorney like myself can help you create the best plan for your children. If you're filing a contested divorce, then the court will be involved in the decision.
Child Support
Child support is often a difficult issue to handle in divorce. It's based on the total income of both parents, but it's divided based on how much of that total income each parent makes. If one parent makes 60% of the income, then they'll pay 60% of the child support while the other parent pays less.
This is one aspect of divorce that is not up to the parents. It is the child's right and not up to either parent to decide how much child support will be paid. As such, it is the court that will determine or approve the amount of child support to be paid, and both parents must agree. There will be no negotiating on this subject, and the court expects both parents to adhere to the ruling.
Why Choose Konicek Law?
Divorce is an emotional and complex process. Whether you and your spouse are still friendly or the situation was deeply traumatic and toxic, you need someone you can trust and rely on as you file your divorce. You'll need an attorney that you know will fight for your rights and act in your best interest.
With years of expertise as an Altamonte Springs divorce attorney, I work hard to make the divorce process as smooth as possible for you and your family. It's my priority to ensure that you'll feel supported in our attorney client relationship through every step of the divorce process.