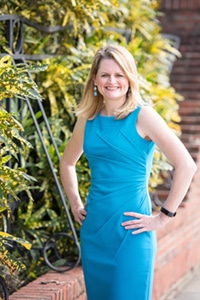 At Konicek Law, PLLC, my legal services are tailored to your specific needs. With me, you will not be dealing with paralegals and support staff.  I will be personally handling your case from start to finish.  I will keep you informed of the progress of your case in a timely manner and will thoroughly work on your case until final resolution.  Every case is different and requires a unique approach.  My experience allows me to tailor my approach to meet your individual needs.  My ultimate goal is to settle your case to get the best resolution for you and to avoid excessive legal fees.  This is often done through the mediation process, and the majority of cases settle in mediation.  If settlement is not possible, I will proceed to trial or hearing and will diligently prepare your case for court.
My philosophy is to provide a straight forward approach to your particular case.  I will tell you the pros and cons of your case and the potential legal ramifications if you were to proceed to a hearing or trial.  I believe it is my duty is to give you not only give you not only the best case scenario, but also your worst case scenario if you proceed to court.  This will allow you to make informed decisions on how you wish to proceed in your case, as the ultimate decision is in your hands.
I understand that family law cases involve highly sensitive issues that often deal with children.  I handle cases in a compassionate, yet practical manner while keeping the sensitive issues in mind throughout the case.  If your case involves children, the children will most likely will be the most important aspect of your case and I always keep their best interest in mind when dealing with your particular situation. I have been practicing family law since 2006 and have handled hundreds of family law cases including divorces, paternity, child custody, relocation, and modifications.  I have also handled contempt cases, department of revenue child support cases, domestic violence injunctions, as well as various other family law issues.  I have practiced in several different counties across the Central Florida area including Orange, Seminole, Osceola, Polk, and Volusia.   I have been in front of many different Judges and General Magistrates over the years and have gained knowledge and experience in many different family
law realms.
I attended University of Florida in Gainesville, Florida where I obtained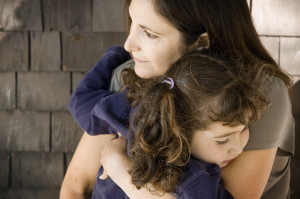 by undergraduate dual business degree in Marketing and Management and minor in Economics.  I attend law school at Stetson University in St. Petersburg, Florida and graduated with a dual degree in law and Masters in Business Administration.  I worked for the State Attorney's Office in Orange and Osceola counties when I first graduated from law school where I prosecuted hundreds of misdemeanor and felony cases.  In my experience at the State Attorney's Office, I handled many jury trials and gained extensive trial experience.  I was also a DUI/Domestic Violence Specialist in which I was responsible for handling serious DUI cases and charging Domestic Violence cases.  I have been practicing family law since I left the State Attorney's Office and opened my own law firm.
I am a member of the Orange County Bar Association and the Central Florida Association of Women Lawyers.  I am also an active member of the Junior League of Greater Orlando and have been recognized as a Junior League Volunteer of Distinction.
Hiring the right attorney for your situation is one of the most important decisions you will have to make.  I understand how important this process is and it is my goal to handle your case in a practical, cost effective manner.  I encourage you to call my office to set up a consultation.  I will be happy to discuss your case and inform you of all of your potential options for proceeding.