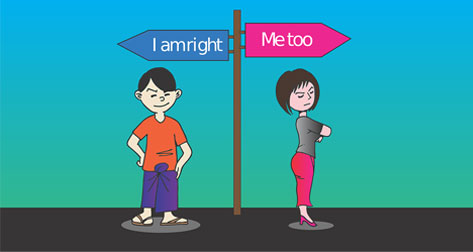 At Konicek Law, we are committed to helping Florida residents know their rights as they go through the divorce process assisted by an
Orlando Divorce Attorney
. During the divorce process, the legal relationship you have with your soon to be ex-spouse changes. It is essential that you understand what your rights are and what the rights of your soon to be ex-spouse are as you both go through this transition phase.
Knowing your rights puts you in a better position to get a divorce that protects your interests as well as the interests of your children. We invite you to contact us at Konicek Law. We thoroughly understand the divorce process here in Florida and are willing to explain your rights to you.
Florida laws are designed to protect you and your children during the divorce proceeding. Some of the rights that apply equally to you and your spouse include:
Protection against Either Spouse Dissipating Marital Property:
In a nutshell, this means that neither you or your spouse have the right to hide, transfer, destroy, deplete, or waste marital property if this is done with the idea of one spouse getting an advantage and the other spouse suffering a detriment.
Protection against Minor Children Being Moved outside of the Court's Jurisdiction with the Goal of Impacting Custody Decisions:
The Uniform Child Custody Jurisdiction and Enforcement Act is what Florida courts will use when determining jurisdiction for custody cases. Therefore, a parent cannot move a minor child to another state and file for divorce in a different state that they may feel has more favorable custody laws.
Florida courts base jurisdiction on where the child has been a resident for six continuous months. If there is no home state, then the courts will look at the state where the child or the parents have the most significant connection.
Additionally, Florida law requires that a spouse who wants to move their child more than 50 miles away for a period of more than 60 days inform the other spouse before moving. If both parents agree to move the child away for more than 60 days, a written agreement must be produced and approved by the court. If one parent contests the move, there will be a hearing, and the judge will decide if the relocation should be allowed or not.
>> Related Content: Uncontested Divorces
Protection from Domestic Violence:
Either spouse can request an emergency protective order along with a temporary restraining order. These are designed to protect spouses from domestic abuse. The court may allow children to be moved to a safe place where they can be protected from violence. The spouse accused of domestic violence will be allowed to prove their innocence, showing why the restraining order is false, thereby mitigating any potential jeopardy the restraining order creates when the courts decide or award custody or visitation.
Rights to Temporary Court Orders:
At Konicek Law, we work with our clients in petitioning the court for temporary orders that stop your spouse from adding debt to your credit card or to other accounts that are in your name alone. Temporary orders can be produced for custody, child support, and visitation rights during the divorce proceeding process.
Contact Us Today
There are other rights and protections that Florida law offers individuals going through the divorce process. To provide the best counsel our lawyers will need you to be honest and disclose information associated with finances, living arrangements, and your children. At Konicek Law, our lawyers are eager to work with you to help you get the protection you deserve. Contact our Florida attorney office for a consultation today. You can learn more about us by visiting our website at: Koniceklaworlando.com.