Orlando Paternity Attorney
If you are a birth mother seeking to establish paternity for child support purposes — if you are a biological father who hungers for a role in your child's life — I offer the necessary orlando family law representation to help you achieve your goals. You shouldn't have to feel lost, frustrated, ignored, or helpless when dealing with your paternity rights. Konicek Law can help you.
I accept cases in which paternity, DNA paternity testing, and disestablishment can directly affect child support and child custody status. I serve married and unmarried individuals, couples seeking confirmation or termination of parental rights, and resolutions to time-sharing or shared-parenting disputes.
If you are in the midst of a paternity battle, you need an attorney who truly listens to you, who values your opinion and can advocate aggressively for you and your family. I will take your situation to family court and present it with the passion and personal attention you deserve.
Paternity legal issues can arise when: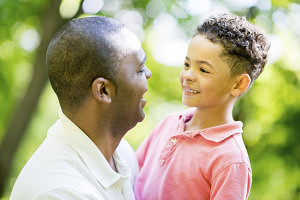 A father refuses to acknowledge paternity, making it difficult for a birth mother to receive child support.
This can become a major issue for your child's well being, especially if the child support is the main income for your child's everyday needs. Even if you feel you do not need the money, it is your child's right to receive that help. Don't feel as if this battle is lost and there is nothing you can do. Contact us to make sure you are receiving what you deserve, and so we can take action if you are not.
A mother challenges paternity and refuses to allow a father to see his child.
Being the biological father, the mother of your child is not allowed to legally withhold visitation unless there is proof your child would not be safe under your supervision. When going through a custody battle it is important to remember what will be best for the child. Let us help you win your case, as we believe a father should have the same opportunities and rights as a mother does.
>> Related Content: Child Custody
Child support obligations are forced upon a man who suspects he is not a father.
Making sure you are not getting taken advantage of is something we can help you with here at Konicek Law. It is your right to take a paternity test to solidify you being or not being the father of a child.
A contempt citation or enforcement order is necessary to ensure fulfillment of child support obligations, and many other situations
Sometimes rules just aren't followed, but there are ways to make sure they are. Let us walk you through the various options on the repercussions of not following a court order.
I am able to walk you through the steps needed to establish paternity, initiate paternity proceedings, challenge paternity or execute paternity testing. You can depend on my full-service family law firm to deal with your issues professionally and respectfully.
Are you a father who wants to be a part of your child's life? I provide assistance to fathers who are being denied rights to spend time with their children. I can assert your parental rights to time sharing and help determine your child support obligation. Contact us with any questions, as we are always happy to help you get you what you deserve.